China Prepaid SIM Card
- Free Incoming Calls in China
$39.00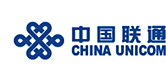 A China Prepaid SIM Card will allow you not only to have a China cell phone number but also to receive free incoming calls in China. We offer free delivery in China. Worldwide Delivery is available. For your next trip to China, make sure to purchase a China Prepaid SIM card.
Please Note:
Your China Prepaid SIM Card will require a SIM-unlocked GSM 1800/900 or WCDMA compatible cell phone. If you have a locked compatible GSM or WCDMA phone, you can easily unlock it. To do so, visit unlock cell phone guide. 



Features:
A China Prepaid SIM card from China Unicom. This brand allows you purchase recharge vouchers nationally ( online airtime recharge is available )

This SIM card works on both unlocked GSM cell phone with GSM 1800 and 900 bands ( China GPRS enabled ) and unlocked WCDMA cell Phone with WCDMA 2100 band ( China 3G enabled )

Flat Domestic rates $0.08 per minute for all local, international or domestic incoming calls are free anywhere in China except Hong Kong, Taiwan and Macao*

Calls back to the US and Canada $0.38 per minute

English-speaking customer representatives in China
*The free incoming call feature and Data package can be activated on the same calendar month or the next calendar month after ordering. There is $16.00 monthly charge which includes 150MB data package and 50 minutes domestic calls. There is no contract. For instance, if you use the card for 10 days, or one month. You pay one time only month charge. Please contact us if you need more details.
Your Cell Phone Number: We email you a cell phone number and a guide to receive and make calls in China before you departing.
---
Standard Rates:
Rates are based on per-minute charges and are stated in US dollars.(Please compare our standard rates with others, do not get overcharged.)
In China
From China to USA:
$0.45/min.*; $0.28/min call back**
From China to International:
$0.55/min.*; from $0.18/min to EU by call back**
Within China:
$0.08/min. anywhere in China
From China to Hong Kong:
$0.25/min.
Incoming call:
Free in mainland China
GPRS or 3G Data:
0.007 per KB Exceeds 300MB
*As an example to call international numbers from China, you would dial 17911+ 00 + country code + area code + phone number. More information is in the SIM pack.
**Sign up for our US partner Call Back Service for the lowest calling rate from your China cell phone to North American. Calls to other countries may vary but are usually 50% less then either direct dial or IP. This rate includes the callback rate + cost of the incoming call in China.
---
Shipping/Delivery: a) Delivery of your China Prepaid SIM Card is FREE to you in main cities in China. 1-2 business days delivery to your hotel/hostel in China to be awaiting you upon your arrival. NOTE: If you have your SIM delivered FREE in China, we will still send you your phone number when we receive your order. (please allow 12-24 hrs. for us to e-mail your phone #) so that you can give it out to those who need it before you leave home.Before the SIM Pack dispatching, we call hotels or other delivery destinations to make sure the pack kept upon you arriving. 

If you wish to have the China prepaid SIM card delivered elsewhere, please choose a delivery option below. 

b) 5-6 business days delivery in U.S.A.or Canada (via Fedex or others): $44.00

c) 5-6 business days delivery in Western Europe, Australia or Japan (via Fedex or others): $44.00

d) Estimated 9-15 days delivery in U.S.A., Canada, Western Europe, Australia or Japan (via Postal Service Air Mail): $2.85

e) Estimated 4 weeks delivery in the rest of the world (via Postal Service Air Mail): $2.85 

Period of Validity
Its period of validity is 180 days if you bought one airtime card above. Within the above validity period, if the SIM still has remaining credit with, its period of validity can be extended by further credit recharging. As long as you continue the recharging, your China Prepaid SIM Card number will continue to be valid.

---
Activating Your Service:
Your cell phone number/China SIM Card has been activated and prompts are set in English
Be sure that battery is charged
Insert the China Mobile SIM card into the cell phone*
Turn on your phone
You are ready to place a call
*Snap out the SIM chip from the SIM chip holder and insert the chip into your unlocked GSM Phone or WCDMA cell phone with the metal portion facing down as to make contact with the contact prongs (you will usually find your phone's SIM tray underneath the battery of your cell phone.
Checking Your Credit:
Check balance and expiration date: dial free number 10011 on your cell phone handset.

Recharging Your China Prepaid SIM Card:
We provide recharge card/voucher name and method on English user guide. You can buy the card/voucher in the most China cities at kiosks, petrol stations and convenience stores.
Online Recharge:
For your convenience, if you need to extend your call credit, you can buyChina Unicom recharge airtime cards below. We receive payments almost instantly. Airtime can be reloaded in your phones approx.30 minutes on work days wherever you are in China: Click for Recharge Service Here.
---
Customer Service
Customer Service can be contacted while in China.
Call our phone number 021-51097153 from your mobile phone or from any normal phone (landline) if you are in China. If you are in overseas, please call 86-21- 51097153.
From Mon.-Fri. 8:30am - 6:00pm
After hours service on (86) 13916830892
We will be happy to assist you in English.


Your Guide: 

How to make or receive calls in China
Check if your cell phone unlocked

Find more unlocked cell phones
More Service for Your International Trip:
Low International Call Service
Return from China Prepaid Sim Card to China Mobile Phones