China Virtual Phone Number
and Other Countries Virtual Phone Number



If you want to have a unique China phone number or Global phone number that can forward all your calls to any phone number in the world at very low rates, then our CallMyGlobal Number service is a perfect solution for you! There are 68 countries local phone numbers available now.

Carrier Profile|Call Back|Calling Card|USA Mobile/Call Connect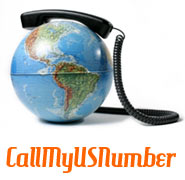 Establish a Virtual Presence in China
If you can't be in China where the business is, let our Chinese numbers be there for you. China numbers are ideal for businesses in travel, service, software, banking, and manufacturing and who frequently do business with customers in China. Select local numbers from several cities and establish a global presence. 


Features and Advantages
Business use: Regardless of where your business is located, you can now own a unique China or global phone number and use this number on your business cards or distribute it to your international clients. The United World Telecom CallMyGlobal Number service will allow these clients to reach you at any phone number in the world by calling this unique China or global phone number!
Personal use: If you travel to different countries on a regular basis, CallMyGlobal Number service allows you to give your family and friends a unique US or global number by which
they can reach you at any time at the choice of your international phone number!
The calls can be forwarded to a cell phone or a fixed phone in any country!
You can change your phone number at any time, through the Internet or over the phone when you travel to different places. Benefit from low international phone rates while enjoying high quality connections!
There are no connection fees or charges for incomplete or busy calls!
We offer easy payment options; we can debit your monthly usage from your preferred credit card, or you can pre-pay your account every month, it's your choice!
You will receive a monthly statement by e-mail with call details at no additional charge!
We offer excellent customer service! As a United World
Telecom customer, you will receive individual attention from our trained and qualified staff.
You will have access to account management online feature for easy handling of many convenient features!
You can receive International calls from USA and from any country.
Signing up for the CallMyGlobal Number service is easy and there isno contract and no commitment!
Availability and Applicable Fees The CallMyGlobal Number service is available for customers located in any country of the world. Customers can choose a China/USA or local phone number in another country with the area codes that are listed in the. 


CallMyNumber FAQ
1. Are there any minimum usage requirements?
There are no minimum usage requirements for this service.
2. Are there any set up or monthly fees?
Please check the rates above.
3. Do I pay for the calls made to my China or other country local phone number? 
You will pay for the calls that are answered on your forwarding number, and the rate will depend on what country the call is forwarded to. The caller, on the other hand, will be charged for the calls made to your China phone number by local service provider (same as calling any China phone number).
4. What are the worldwide rates for this service? 
Please check the rates above.
5. How long does it take to open my new account? 
Your unique local phone number can be assigned within 1 to 2 business days.
6. Can I use this service from any phone? Are the rates the same?
Yes, the CallMyGlobalNumbe service can be used from a mobile, fixed, and pay phones. The rates can vary if the calls are forwarded to a mobile phone or a fixed phone, so please check our rates above for more information.
For more questions please feel free to contact us by e-mail. You will find our contact info through the following link: Contact Us.
More Services:
International Call Back Service

From China Virtual Phone Number to China Mobile Phones Home
Didn't find what you were looking for? Use this search feature to find it.