Importing China Phones: Tips & Tricks

We no longer necessarily have to import good Chinese phones from the Far East. Xiaomi, Realme and Oppo, for example, are available in some countries. However, there are pitfalls when importing; especially for devices from China, we answer questions about customs, Google app support, LTE frequencies, claims etc..
Almost all smartphones are made in China. So it makes sense to save the detour via middlemen and to import directly. Because that's how you can often get top smartphones cheaper than in local electronics retailers.

One of the reasons for this is that smartphone manufacturers do not have to pay certain fees when selling on the Chinese market that are only due when selling in USA, Europe or other countries. We have listed some of them in a separate article:
That is why Chinese cell phones cost so much more here (coming soon).
Jump to the section
---
Import Xiaomi, Realme and Oppo into other countries

The passage through professional importers based in Europe and other countries
What is Ali Express good for? And when do I pay customs?
Checklist: What do I have to consider when importing a smartphone?
Risks when buying a China phone
Import Xiaomi, Realme and Oppo 
---
Xiaomi, Realme or Oppo have already launched many of their inexpensive or otherwise attractive smartphones in Europe, but not all of them in Germany. Instead of having to import a smartphone from China, it may be worth researching on the Amazon site of other EU countries. The shipping costs are often kept within limits and customs or import sales tax do not apply in the common economic area. If you are in USA, you can directly buy from Amazon USA site.
Some devices such as the Oppo Reno2 are already available in neighboring EU countries such as Poland, France, the Netherlands and other countries . If you have an Amazon account, you can use  it to log in to Amazon.fr and have the smartphone delivered to your German address. This has the advantage that the device has already crossed the EU's external border and there are no risks such as customs clearance.

Of course, you can also set up the Android device imported from the EU in German, use the Play Store as well as German SIM cards and mobile internet without restrictions. In individual cases, the devices have a foreign provider branding, but this does not affect the functionality.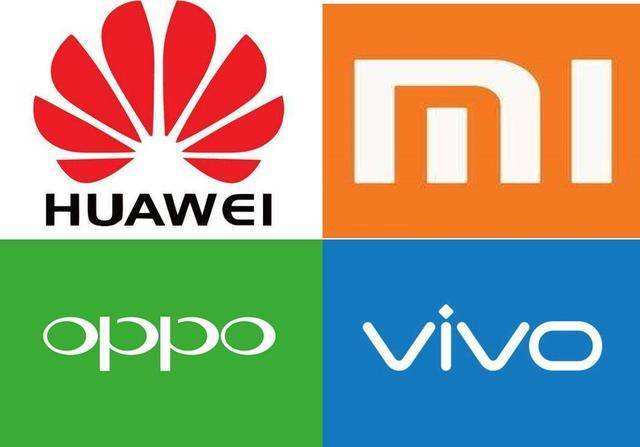 Buy China smartphones from professional importers
---
Online service providers, some of which are based in your country, will help you import smartphones from China. Trading Shenzhen, Gearbest or the Cect Shop and other large online shops offer support, take over customs duties or even have warehouses in Europe, USA that minimize import risks and delivery times.
Xiaomi devices such as the Xiaomi Mi Mix 3 slider phone are available from some retailers such as Media Markt, Saturn, Cyberport or Alternate. However, these cost more compared to imports from Trading Shenzhen.
How reliable is Ali Express? What happens at customs?
---
Thanks to a number of retailers, the Chinese Amazon rival AliExpress has an extensive selection of cheap China smartphones as well as accessories and spare parts. But in addition to the sometimes still high prices, there are almost always long delivery times. Six weeks is the norm.
And since you almost always have to import from afar, there is always the risk that the delivered goods will get stuck in customs clearance and you may have to pick them up there personally. There they will only be given to you after you have paid import sales tax (EUSt). Customs has made a simple information page available on the internet for this purpose. In short:
Shipments worth less than 22 euros are duty-free and without VAT
Shipments between 22 and 150 euros are duty-free, but with VAT
Shipments of 150 euros or more will be charged according to the customs rate and VAT
Often shipments of goods are therefore shown on the package with a lower value. So even if you order a 400 euro smartphone from Ali-Express, it could only be worth ten euros, according to the customs stamp. This illegal practice is partly responsible for the price advantage.

Some European importers such as eFox or TradingShenzhen have customs insurances that reimburse any customs fees that may arise. However, these two dealers work with small quantities and are therefore slightly more expensive than Ali-Express in individual cases.
Customs duty: What you should consider mobile phones from China?

Checklist for importing China smartphones
---
Is the import sales tax already included in the price?
Do I have to pay for the smartphone if customs withhold it?
Does the imported smartphone master the LTE bands 3, 4, 7 and 20 that are relevant for us?
Can I use Google Apps (Play Store) on my smartphone?
Can I switch the software to your own language?
Can I get spare parts such as new displays from the dealer, or ...
... is there a repair service?
Is there PayPal buyer protection?
Is there a charging cable or an own country adapter included?
Is there a 'CE' mark on the device?
China smartphones and the risks
---
Observe the CE or other mark
In the European Union, electrical devices must bear the so-called CE mark. If this is not the case, smartphones, among other things, may not be introduced. It is therefore interesting to know what a trader does in such a case: is he keeping your money on the motto 'bad luck', Or has he prepared a regulation for such difficulties? If in doubt, you should take a look at the terms and conditions beforehand or call. There it is also clarified how to proceed in case of damage. 
In addition, devices without a CE mark can pose an increased risk. After all, the symbol indicates that valid safety and health requirements are met in Europe. There have been reports of unchecked devices whose power supply units caused short circuits and even fires while charging.

If you are in a country other than the European Union, please consider your country's regulations and requirements in relation to electrical devices importing.
Some LTE bands are missing
Many China bargains do not support all LTE frequencies relevant in Europe. In Germany, the LTE bands 3 (1,800 MHz), 7 (2,600 MHz), 20 (800 MHz) and occasionally 4 (1,700 MHz) are in use. If the 800 MHz band, which is important in this country, is missing, you may not have LTE outside of metropolitan areas.
Please check your country network LTE requirement before placing orders.
List of LTE networks by country.
The smartphone doesn't have your language and the Play Store is missing
Another problem can be the operating system: With some China Phones there is no access to the Google Play Store, so you have to help yourself. Occasionally the smartphone offers an installer. But sometimes a lot of research is necessary so that you can install apps as usual.
Google Play Store app: APK download and installation (coming soon)
If there is a lack of language, it is often only helpful to switch to other firmware. Ideally, you will find out before you buy whether a so-called 'Multi-ROM' or similar software is available or at best pre-installed. Some of importers of China smartphones offer this as part of their service. We showed an exemplary Flash tutorial in a separate article:

Switch import smartphones to German or other languages (coming soon)
Google special case Huawei
In contrast to the above, it is not possible to install the Play Store on the Mate 30 Pro. While Xiaomi and Co. only hide the obvious Google apps, the upcoming Huawei devices even lack the system components of the Google services. Even laypeople cannot install these afterwards due to the locked bootloader. Huawei itself would have to submit a corresponding firmware update as soon as the trade dispute is settled. (Thanks to Peter Schmidt from Trading Shenzhen for this explanation.)

Conclusion
---
You can actually save money when importing Chinese phones. Alleged hurdles such as customs, import sales tax and technical difficulties with the device can usually be resolved; Professional importers also help with this. However, we advise importing within the EU. Most of the coveted devices are now also available in the Union, which saves you the headache of a cumbersome China import.