Check China Unicom Balance Online
How to Check China Unicom Balance Online
Talktiko sim card check balance over the phone
To enable check a China Unicom number balance online or other account information, you must sign up your number with China Unicom website first. After the number linked with the website, you can check your balance online anytime in any country. You also can check what data plan you currently have and how much a monthly charge is, etc.. You must complete the following steps while in China, as your China number can not receive text messages in other countries.
Step 1. In China, turn on your cell phone intalled a China Unicom SIM card.
Step 2. Go to China Unicom website and reset your password. 

Even you never have a password, you can reset your password at the page below.
China Unicom Account Password Reset Page
After filled in your cell number and a verification code, you click NEXT. Then, a text message will be sent to your cell phone. A code is in the message.
Step 3. Please enter the code your received via text message.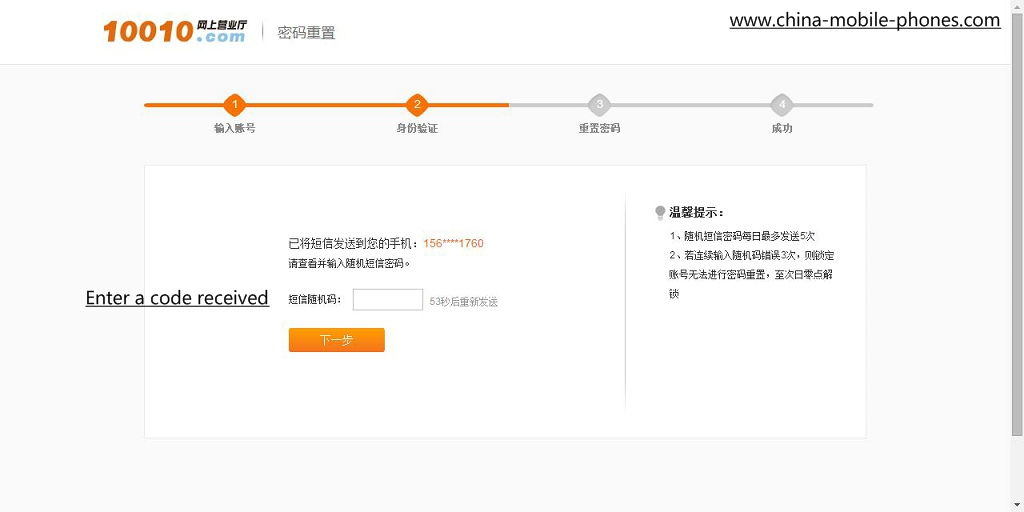 Step 4. Choose a 6 digit password which is hard for others to guess. 

Step 5. Congratulations ! Your password has been set up. Please remember the password. Now you can log in your account online. 

Step 7. China Unicom website log in spot is on the top left. Click it, you go to an account log in page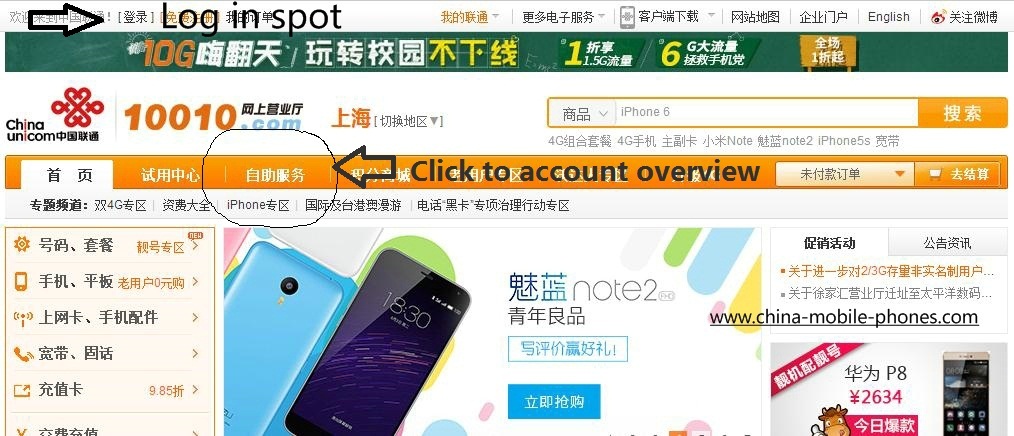 Step 8. Below is your account log in page. Please input your China number, the password you just set and enter.
Once logged in, please click the word in the circle in the above image, you go to account overview.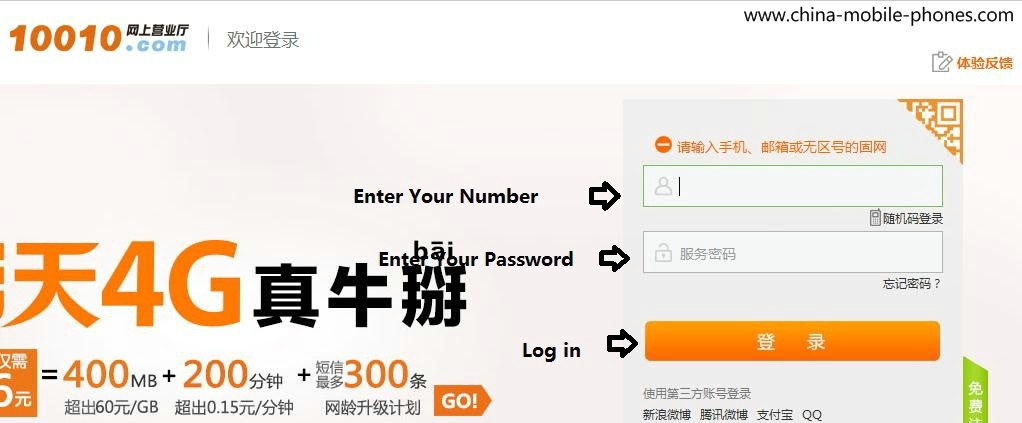 After logged you, you will find your account balance, this month spending and monthly charge as follows.
Talktiko sim card check balance
You can check your balance from anywhere if you have a Talktiko SIM card. Simply text 101 or 2082 to 10010 to check your airtime or data balance, respectively. There is no cost for these texts.
Related Service: 
China Unicom Carrier information
China Unicom SMS Service Center Number
From How to Check China Unicom Balance Online to China Mobile Phones Home