China Mobile Prepaid Services 
- China Mobile Prepaid: Data SIM, 3G, Rates, Top up & Check Balance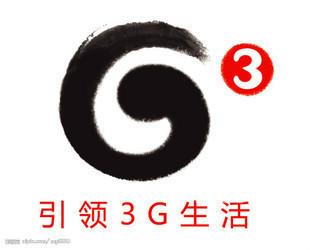 China Mobile Prepaid
Mobile phones have become a necessity more than a luxury device in the contemporary world. And for that reason, many mobile service providers strive to offer irresistible deals to subscribers all over the world and their locality in order to boost their growth. China, being one of the most populated countries, stands as one the leading in technology. The prepaid services are offered to many citizens and visitors in China, which help boost communication and entertainment in a great way.
Currently, a phone with no internet access is almost termed as a toy, therefore, there must be an internet service provider to help access info on the net and perform some activities. You can get a China Mobile prepaid data sim card which can be used on mobile phones, smart phones or selected tablets. You can get services such as data roaming all around China and pay $10.00 for 280MB monthly traffic. You will be charged a basic $2 monthly fee.
 The EDGE/GPRS services are gradually becoming outdated with the introduction of 3G networks and enabled devices. There are available China Mobile prepaid 3g networks and services which can enable you perform more functions. You can get a flat rate internet package in 3G speed. For instance, 1GB data bundles goes for only $30 and 3GB costs $60.00 which are activated via a text message from your gadget. The internet package is deducted from the call balance, so you must have it available. 
Having the 3G networks, China Mobile prepaid 3G sim card are available for you to enjoy the services. You will be able to access maximum local data of up to 384kbps with this sim card. This can allow you to download content faster and you can also use the heavy-content social platforms like Skype. The 3G sim card is however slightly expensive than the EDGE/GPRS/2G but its delivery is up on the roof. 
There are multiple China Mobile prepaid rates in mobile services. For instance, for the local airtime charge, it is $0.05/min off-peak and $0.12/min on peak hours. You might also want to buy the Buddy package which goes for $10 for 30 days. For SMSs, it is only $0.1 per SMS for local intra-network SMS, to other networks, it is $0.7 per SMS, and $0.5 for international SMS. MMS costs $0.5 per message. For mobile data package, it costs $1.5 per MB.
To know how much you are left with in your gadget, the China Mobile check balance offers a quicker way. Having your prepaid sim card, you will be able to check the balance whenever by sending   'Ye' to 10086 which will reply you within seconds.This method is for numbers bought from mainland China. You can also dial *122# or *120# for details on the usage if the SIM card from Hong Kong China Mobile. 
Having your China Mobile Prepaid Beijing card can allow you to roam around China and Beijing and be in contanct with whoever you want to. The services will however not be available in Taiwan, Macao and Hongkong. You will receive $8 call credit of up to 83 minutes local calls or 40 international calls minutes. The calling rates are low and you will get free SMS and caller ID.
Any device needs a refill and in the same way, you will need to recharge your sim card in order to continue enjoying the services offered. The recharge process is in various ways. There is the Octopus self-service payment offers multiple methods with the lowest amount being $10.using the refill voucher, you will choose amounts from 30, 50, 100, 200 and 300 dollars at any authorized dealer. Once you have the card, you will dial *139* then followed by the 16-digit code and then #. After that, you dial and the transaction will be processed, giving you the exact equivalent refill. You can also dial 193193 then follow the prompts in order to key in the 16-digit code.
Get yourself a China Mobile sim card to enjoy all the services and benefits that come along with it. Join the digital migration.
More Information Related to the Topic:
Return to China Mobile Phones Home