How to Choose a Cell Phone
- Phones Buy Guide
What do you have to consider when buying a cell phone? We have put together the twelve most important aspects and would like to support you in deciding on a new smartphone.

It doesn't always have to be the newest or most expensive model. It depends a lot more on what you want to do with your new phone. Many a customer was persuaded to buy a high-end smartphone, although a model for 200 euros (USD) would have been enough. This guide shows all the relevant aspects that you should consider when buying a cell phone. In this way, you will find exactly the model that suits you - and you can save a lot of money.
1. New or used?
When buying a car, this question always arises: buy new or used? When buying a cell phone you should be careful with it. Used smartphones often have ugly signs of use and the batteries have often reached the end of their life cycle.
Buying a cell phone unseen on eBay? We can only advise against that. If you already need it, check your smartphone beforehand (eBay classified ads) or use a re-commerce service, which only sells previously tested devices.
The price difference between a new and a used cell phone is usually smaller than one might initially assume. Therefore: if possible, buy a new one. Anyone who would like to find out more about the advantages and disadvantages of buying a used cell phone should read our guide 'Buying a used cell phone' (coming soon) beforehand.
2. What types of cell phones are there?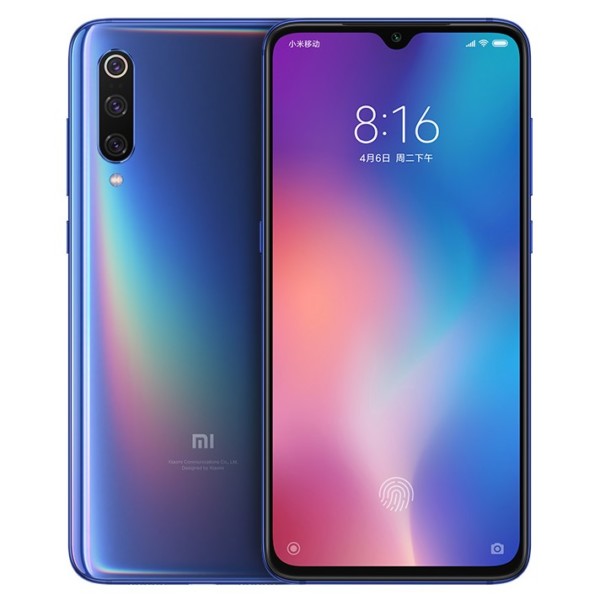 Touch Phones
At first glance, this question is irrelevant because around 95% of consumers choose a 'normal' smartphone. If, for example, you often want to / have to make phone calls outside or are not very good at using a touch display, then the question of the type of cell phone is particularly important. The following types of cell phones/smartphones are available:
Touch phones: These cell phones are called 'smartphones' and have a touch-sensitive display and are operated using gesture control. However, people with big fingers and seniors often don't get along with this as well as younger people, for example.
Outdoor Cell Phones
Outdoor cell phones: These cell phones are robustly built and can withstand moisture and dust better than normal cell phones. They are therefore suitable for people who, for example, often hike or do sports outside and are welcome to fall into the dirt without breaking immediately.

Dual-SIM phones: Cell phones with dual SIM function can be used with two SIM cards at the same time. This is interesting, for example, for cross-border commuters who work in Holland during the day but live privately in Germany. Another example is the simultaneous use of a company and a private SIM card. A dual SIM mobile phone can also be useful when using two different tariffs.
| | |
| --- | --- |
| Senior Phones | Dual-SIM Phones |
3. The selection of the operating system

Probably the most important decision before buying a smartphone is that of the operating system. The current, popular cell phones currently only run on Android (Google) and iOS (Apple). There are also other operating systems such as Windows, Symbian, Bada and Blackberry, but these no longer play an essential role.
iOSThe choice of the operating system (often also called 'ecosystem') is so important because it decides which apps are available for download and how the smartphone interacts with other technical devices, e.g. your computer. If you already use Apple devices such as a MacBook or an iMac, of course, there is a lot to be said for an iPhone with iOS, because the Apple devices 'understand' each other better.

If you value many apps that are as inexpensive as possible, then you will be happy with an Android phone. If the price and the number of apps are not so much in the foreground, then iPhones with iOS are also an option. The less interest there is in additional downloadable apps, the less the smartphone's operating system plays a role. The most important and frequently used apps are of course available for both OS.
4. Housing: plastic, aluminium or glass?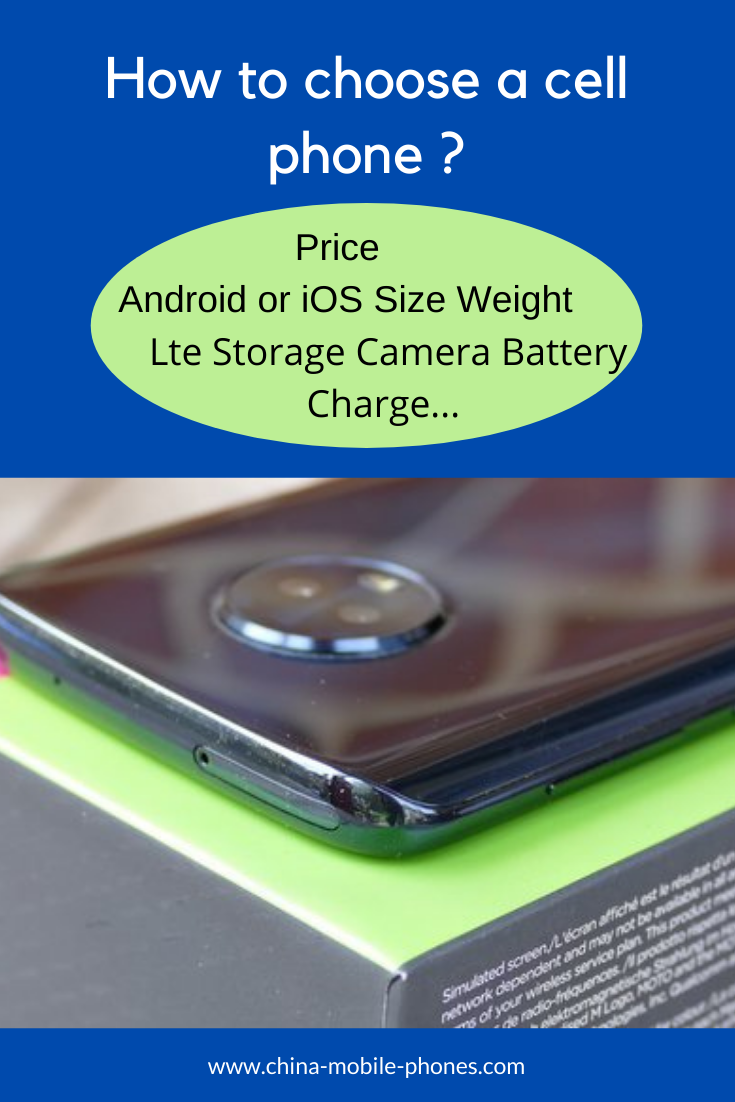 The question of the type of housing is often underestimated. In everyday life, however, it makes a difference whether a cell phone has a housing made of polycarbonate, glass or metal.
Of course, plastic housings don't look that classy and don't feel so nice either. On the other hand, the acoustic capabilities (see also phone properties below) are often better and the housing cover can almost always be removed and the battery changed. However, cell phones with plastic housings are often entry-level devices that are not as well equipped. Better equipped middle and upper-class mobile phones always have a housing made of metal or glass.

Cell phones with a glass design look very classy. These devices are also covered with glass on the back and often shine with very beautiful light effects. But that also has a major disadvantage: Unfortunately, they are very susceptible to fingerprints.
Fortunately, there are smartphones with aluminium housing. If the housing is also made (milled) from one piece, it is called a unibody housing. The back is usually matte and therefore not as prone to fingerprints as cell phones with a glass back.
5. The display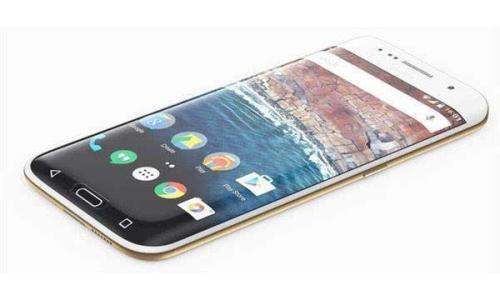 The role of the smartphone display is often underestimated. A good display has a size of at least 5 inches and a resolution of at least 1,280 x 720 pixels. With smaller displays, applications such as the internet, e-mail or games are not much fun.
In addition to size and resolution, the brightness and contrast of the display, anti-reflective coating and viewing angle stability are also important. However, there are no guidelines for this, so you should either look at the smartphone yourself or, alternatively,  read mobile phone reviews, which usually rate the screen separately due to its relevance.
6. Playing with the cell phone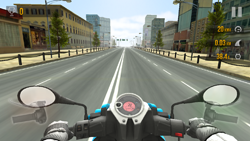 Games on mobile phones are particularly popular with younger people. So if you want to give your child or grandchild a mobile phone, you should make sure that it is also suitable for games. Most smartphones from around 200 USD or  are now also suitable for simple games such as Angry Birds, Subway Surfers, Temple Run & Co.
For graphically more complex games such as soccer games or racing simulations, the smartphone should have a more powerful chip under the hood. Such smartphones are available from around 250 USD. Entry-level smartphones for 100 USD or euros and cheaper are not so good for games due to their mostly smaller displays and weaker CPUs.
The performance of a cell phone (especially the processor and graphics chip) is often measured in tests with benchmark tools such as Antutu.

High-end smartphones score over 250,000 points here. As a rule of thumb, around 100,000 points are sufficient for gaming, so that even more graphically demanding games can be played smoothly. The main memory plays a rather subordinate role for games, but should still be 2 GB RAM or more if you want to play with the mobile phone.

7. Suitability for everyday use - battery, charging technology and dimensions

What use is the best cell phone if the battery is empty after an hour? Concerning. In terms of suitability for everyday use, you should therefore focus on the average useful life of a smartphone. It should be 5 hours of usage time and around 500 hours of standby.  You can set the battery life and other parameters in our mobile phone leaderboard.
There are also differences in the charging time of a battery. Mobile phones with the Quick Charge function are recharged enough after just 30 minutes to get through the day. Without this quick charging function, it often takes up to three hours to fully charge the battery.
In the meantime, there are also rechargeable batteries with an inductive charging function. With the help of this technology, the mobile phone can be charged wirelessly by placing it on a charging cradle. This is practical, but there are very few smartphones that support inductive charging - and these are usually quite expensive. From our point of view, this feature is not that important.

Cell phone size and weight are important
The size and weight of a smartphone play a decisive role in its suitability for everyday use. It is often underestimated that a 6.5 inch or even larger cell phone no longer fits comfortably in a trouser pocket. The weight is also not unimportant in practice. The smartphone shouldn't be heavier than 185 grams, otherwise carrying around can be annoying in the long run.
Of course, there are no guidelines for the dimensions and weight, because this is perceived very differently. When buying a cell phone, you should still ask yourself critically whether the cell phone of your choice is compact enough for your own needs.
Our tip: It is better to accept a smaller display or choose an up-to-date smartphone with small display bezels ('FullVision' or 'FullView display'), which combine compact dimensions and a large screen.
8. Camera / photo / video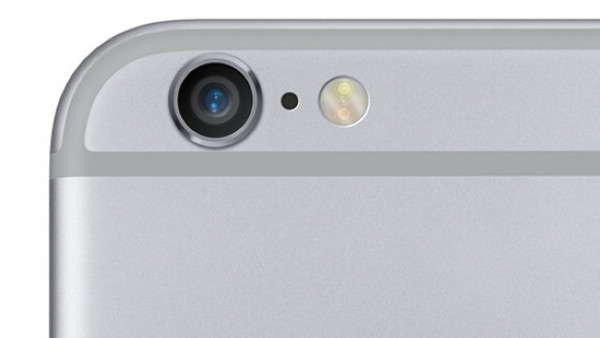 Do you only want to take snapshots with your mobile phone or should you also take really good photos while on vacation? The quality of the built-in cameras in smartphones is very different from one another. But be careful: If you only use the number of megapixels as a quality feature, you are making it too easy.
There are cell phones with very good lenses and a resolution of 'only'12 megapixels that can still take good pictures. In good lighting conditions, smartphones usually take good pictures from around 250 euros or USD. In poor lighting conditions, the cameras of cheaper smartphones still perform rather poorly.

Of course, photos of cheap cell phones with 8 megapixels and less - even in good lighting conditions - are not the best. This is where the red pencil is most likely to make itself felt. The slow reaction times of the cameras can also quickly lead to despair with cheaper cell phones.

The same applies to the quality of videos made with smartphones: Smartphones from around 250 euros and up can shine here with sometimes astonishing results. Even full HD recordings can be made in great quality in a good light. When the sun goes down, the good quality is quickly over here too.
By the way: Modern smartphones often have two or even three lenses. There are now even cell phones with dual selfie cameras. With these dual cams, you can take beautiful portrait photos in bokeh mode (with a blurred background), but this is no guarantee of good camera performance. For example, one of the currently best smartphone cameras - Google Pixel 3 - is still a classic single lens.

As a rule of thumb, it can be said that cell phones from around 200 euros are already very suitable for snapshots. As a replacement for good digital cameras, however, only more expensive smartphones from around 350 euros or USD can be considered. These devices then also have optical image stabilizers and fast autofocus technologies such as PDAF, laser or dual pixels on board, which ensure blur-free and sharp photos and videos.

But you still have to live with one limitation: smartphone cameras either have no or only limited zoom or telephoto functions.

9. Phones quality and network support

A few years ago, the phone quality was still very different for cell phones. With today's smartphones, on the other hand, this criterion plays an increasingly less important role, because the quality is usually sufficient even with cheap cell phones.
The differences in network support that were common in the past are also a thing of the past: almost all smartphones now support quad-band reception that works in all parts of the world. There are hardly any dual-band cell phones that can only be used in Europe. But if you are in North America, please still check when you buy.
10. Storage space

The internal memory of a cell phone plays an important role when videos and / or photos are often made and should also remain on the cell phone. If this is the case, then a smartphone should have at least 64 GB of internal storage. It is even better if the mobile phone can be expanded with a micro-SD memory card. Such cards are quite cheap (less than 10 euros for 64 GB) and also overlook the shortcoming of a rather small internal memory.
11. Internet use with the mobile phone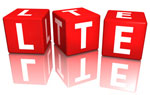 The mobile internet is meanwhile normal: checking e-mails quickly, using Facebook, Snapchat and Whatsapp or calling up websites is simply part of today's smartphone use. Fortunately, most cell phones are technically very suitable for this. There are differences in the max. Internet speed, but with the latest mobile phones, thanks to LTE, you are already sufficiently fast on the internet.
12. How much money do you want to spend?
Finally, the crucial question: How much money can the cell phone cost? To answer this question, it is best to go through the points above and determine for yourself what your future smartphone should be able to do. Use this list to check our mobile phone leaderboard and decide which models are suitable.
Our opinion, you should invest at least 150 euros (200 USD) for a current smartphone - cheaper cell phones usually bring more frustration than joy. From around 250 euro (300 USD) you already get very good smartphones. As with other products, discontinued models are often available at very affordable prices without actually being out of date. Of course, a brand new luxury smartphone for 800 euros (1000 USD) and more is a great thing, but in terms of price/performance, these latest models are rather poor.
Finally, another tip:
Before buying a mobile phone, make sure to find out about bargain prices for discontinued models. It's amazing how much cheaper older phones are that have been on the market for 1 to 2 years. Technically, these cell phones are still absolutely okay. Leaderboard with current and older cell phones.
We hope this guide has helped you decide which phone to buy. Whichever mobile phone you choose: Have fun with your new device.