China Unicom Prepaid 4G LTE Sim Card with Mobile Data & Voice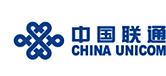 Sim Card Features:
Your Benefits:
Why China Mobile Phones:
---
Sim Card Package Prices in USD:

SIM card with 1 GB data & 60 mins local calls: $35.00

---
SIM card with 2 GB data & 100 mins local calls: $49.00

---
Shipping/Delivery: 
For Australia
Delivery by Australia priority post: 1 to 4 business days.
For New Zealand

Economy Air: estimated delivery time 7 business day.
For China & Hong Kong
Express Delivery: 3 - 4 days
For the Rest of the World
International AirMail: estimated 3 weeks 

If our FAQ didn't answer your questions, please write to us. 
---